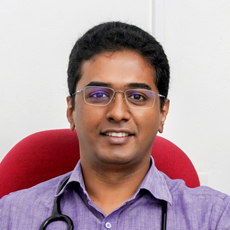 Dear Colleagues,
EPS has always been synonymous with values I personally believe in - promoting awareness about mental health, service to the needy, professional growth and comraderie.
I express my sincere gratitude to my mentors, past office bearers and colleagues for entrusting me with the responsibility of being the Secretary of EPS. Being at the helm of the organisation I shall shoulder the responsibilities along with my fellow office bearers with dignity and transparency.
Our organisation faces many challenges in the present. The stigma associated with mental health issues, lack of awareness about psychiatry as a science among general population as well as other medical fraternities etc. Together we shall address these concerns and bring forth yet another fruitful year for EPS.
Sincerely,
Dr. T. C. Vishnu